Sustainable Disposal and Recycling Services
West Crow Contracting provides reliable disposal and recycling services that are designed to be environmentally friendly. From construction projects to facility operations, our services are tailored to meet your disposal and recycling needs. Our experienced team is dedicated to helping you find the best solutions in an efficient and cost-effective manner.
Disposal and Recycling You Can Trust
Complete Waste Management Services
We offer a wide range of waste management services, including disposing and recycling of construction materials and hazardous waste. Our expertise in the waste management industry helps us to identify the best disposal and recycling solutions for your project, ensuring that all materials are properly and responsibly disposed of.
Efficient and Cost-Effective Waste Management
With our disposal and recycling services, you can save money and reduce your environmental impact. We provide efficient and cost-effective waste management, allowing you to dispose of materials quickly and safely. We also carefully recycle items that can be reused, helping you to reduce your overall waste output, and contribute to a cleaner, greener world.
Why Choose West Crow Contracting
We provide reliable and efficient disposal and recycling services to businesses of all sizes. Our team of experts is well-versed in industry regulations, and we will handle all of the details for you. We are committed to providing the highest quality services at competitive prices so you can rest easy knowing your waste is being taken care of.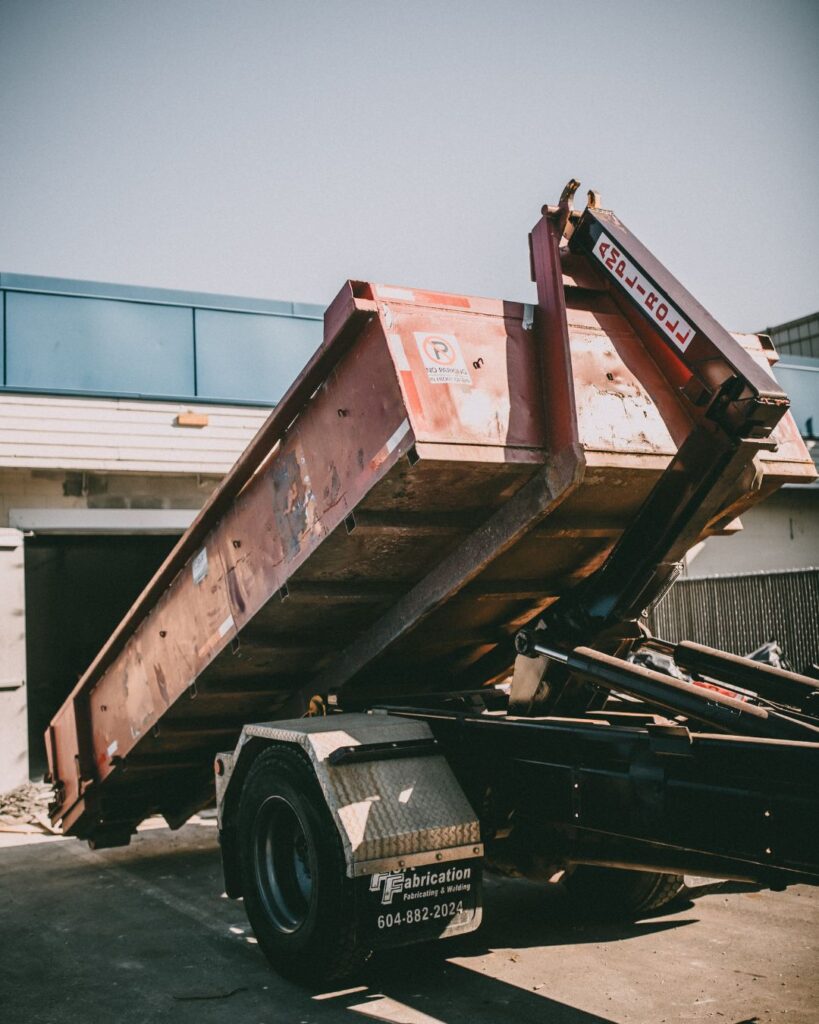 ---
Our Disposal Bins
We currently operate a 5-Ton truck with an 54″ Ampliroll Hookflift. We have 10, 20, and 30-yard disposal bins. All our bins have a max payload of 5000 Kgs. All our bins can carry aggregates (concrete, tile/mortar, asphalt, dirt etc) but they cannot be filled more than 6 cubic yards. If you're uncertain about which bin size to choose for your project, contact us and simply provide us with the details of your project, and we'll guide you in selecting the perfect bin size.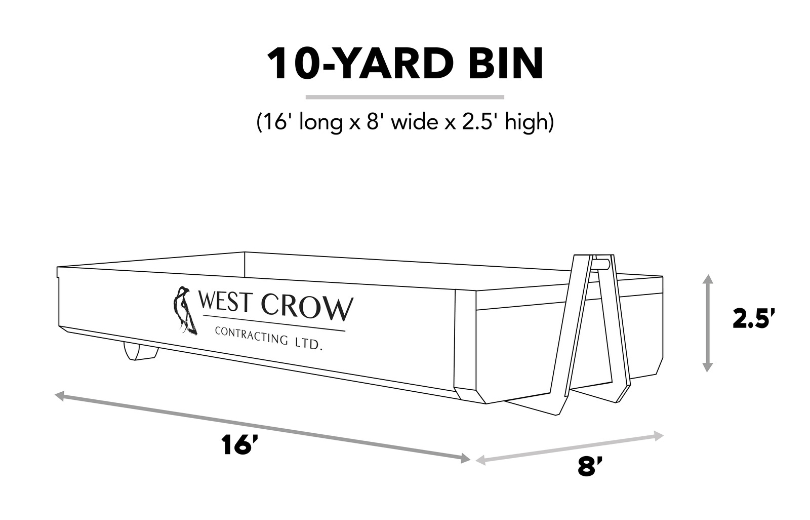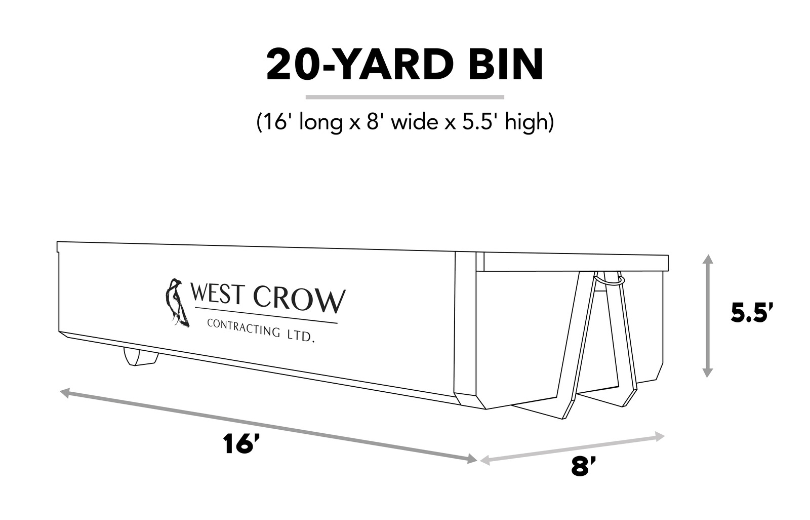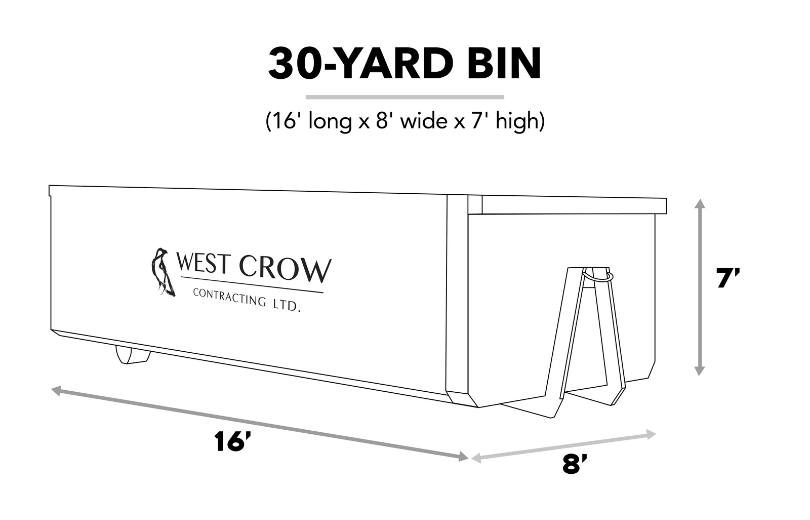 ---
Hear What Our Clients Say About Our Services!
Since 2019 West Crow Contracting has provided AHC complete demolition services; managing pre-construction hazardous material assessments, abatement, demolition and final monitoring air clearances. The onsite team is always professional, navigating the challenges of construction in occupied spaces. Most importantly they always keep the safety of workers and clients top of mind.
I have worked with West Crow on several projects ranging from small sites to large office buildouts and appreciate their constant professionalism and reliability! Their ownership and management always ensure that we, as the main GCs, are fully informed of any potential issues and come to us with creative solutions to address them. It's been a pleasure working with West Crow
West Crow has been a great addition to our team since 2018. We have had them on many jobs and don't see a stop in having them work with us. They have been able to work with budgets and scope changes very easily. We have had them do site protection, site hoarding, cosmetic and structural demo, hazmat removal, and site disposal. DMC Contracting would highly recommend the West Crow team for any aspect they offer.
West Crow Contracting is our go to team for clean demo and abatement requirements. The professionalism of their staff begins with the direction and leadership of owner Dave Abercrombie, Operations Manager Jose, continuing on through the support staff, foreman and technicians. Hire West Crow today you will not be disappointed!!
We have been working with the team at West Crow for over 4 years now. We regularly hear from our clients that Dave and his team are the most organized, punctual and professional sub-trade they experienced on their site. We would echo this as a company. They show up when they are scheduled, they complete the scope of work agreed upon and their communication is great. What else could you ask for from a sub-trade? We are more than happy to pass West Crow's name along to other contractors and continue to use them for our demo and abatement needs.
Are We the Right Demolition/Abatement Company for You?
Whether you use our services or not, we want you to be the most informed when it comes to demolition so you can make sound decisions when hiring a demolition subcontractor.
Using the wrong demo company could mean damage, extras and stress. Don't jeopardize your project.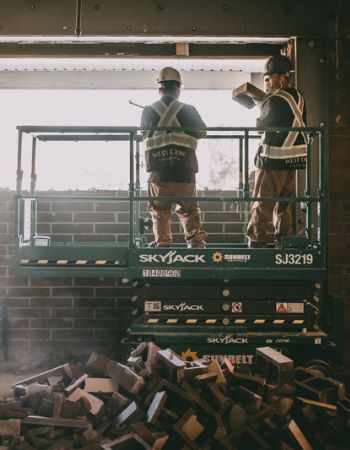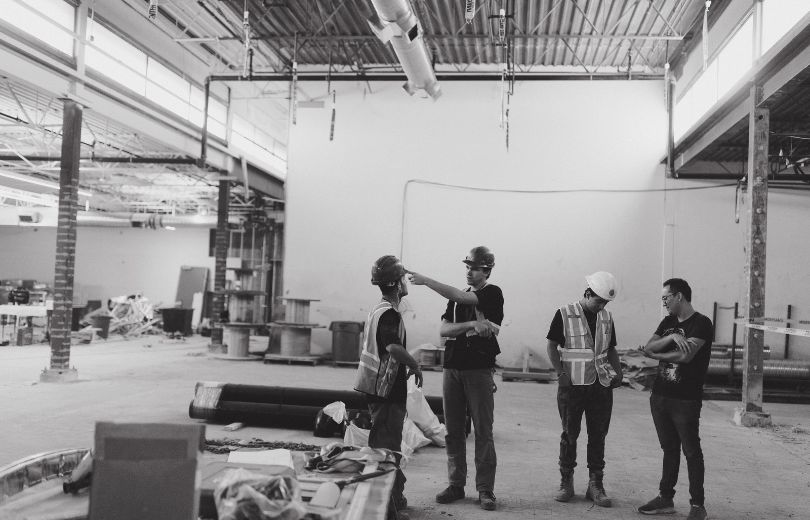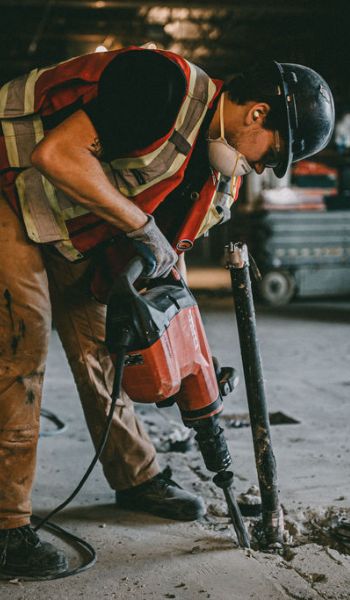 Our Work Process
We learn about your project
You provide us with a Hazmat Survey (completed by a 3rd Party consultant) so we know what we are working with
We complete a site walk if required and prepare a detailed written quote and send it to you for review. Changes and separate prices can be added or removed
We schedule a stakeholder kick-off meeting and initiate our project checklist and schedule
During the project, we have daily stakeholder meetings to ensure the schedule is maintained and issues are caught
We schedule a stakeholder project wrap-up meeting. Satisfaction is always guaranteed
What do you get when
working with West Crow?
Experience and Expertise
With years of experience in the construction field, West Crow Contracting is your first choice when hiring a professional contractor to complete any demolition or deconstruction job.
Hard Work and Honesty
We are proud to provide our clients with honest and fair assessments, and the confidence that their projects will be completed with quality workmanship and excellent customer service
Commitment to Quality
Our integrity and commitment to quality are why we receive so much repeat business. Our valued clients know they can count on us to complete the work in the safest, cleanest, and most efficient manner.
Doing it Right the First Time
We are a reputable, experienced and insured commercial and residential demolition contractor in the Lower Mainland. We will provide you with customized packages to help you get the job done right the first time.